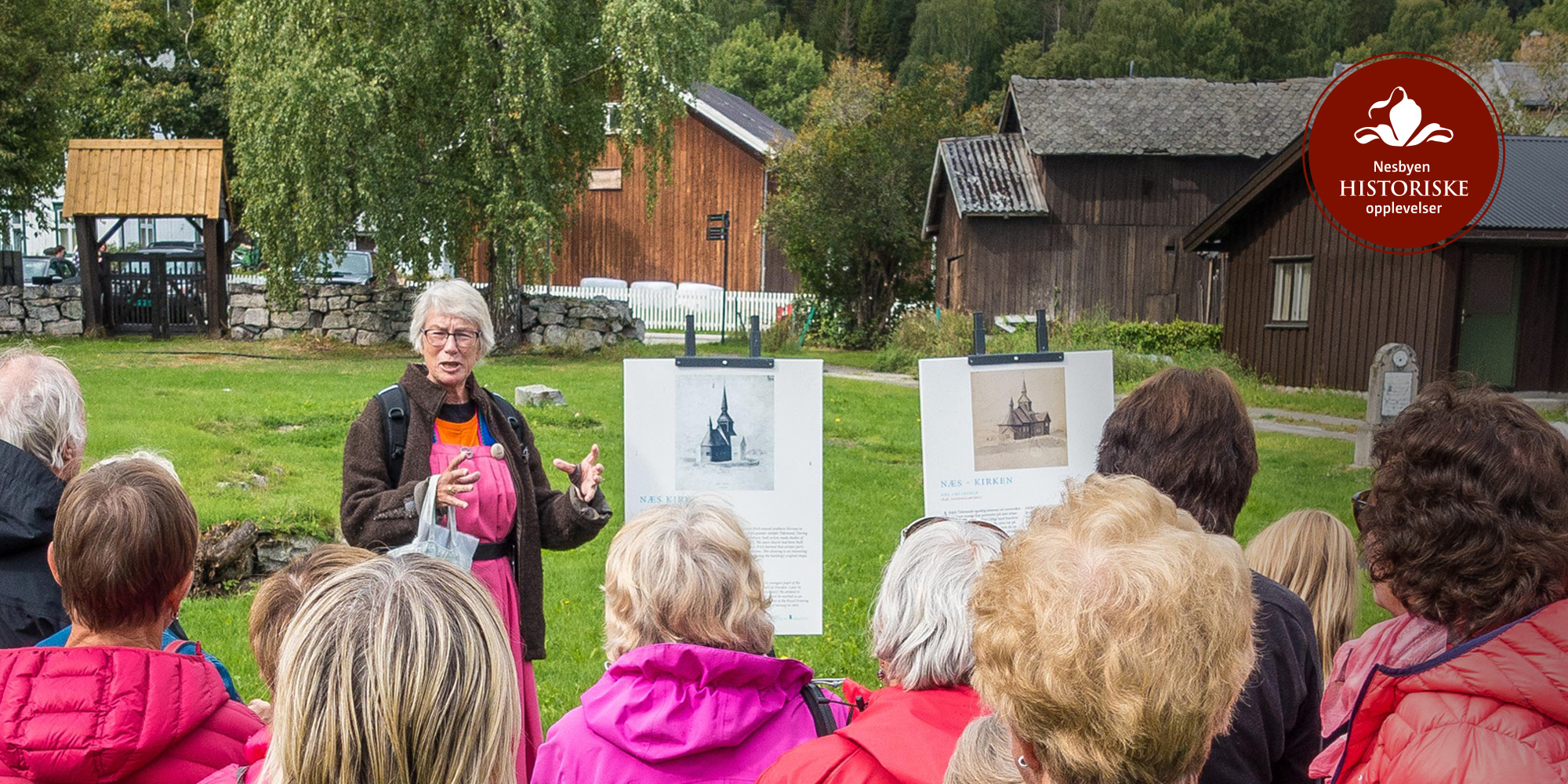 Guided tour through Art walk of Nesbyen
Experience Nesbyen's unique art history through the eyes of connoisseurs. The tour takes approx. 1 hour.
Please contact us for prices, availability and possibly other options for this product. Select the correct number of guests and dates and click "Contact us".
Information
Nesbyen Historiske Opplevelser
Description
PRICES AND OPENING HOURS FOR THE 2021 SEASON ARE COMING.

In the years 1843-1852 Nesbyen became a local center for national romance in Norwegian painting.
Our guides take you on an artistic walk, where we can admire paintings at an exhibition in Gamle Nes and along the river Rukkedøla at a leisurely pace. The motifs are mostly from Nes and are painted by some of our greatest artists in the 1800s and 1900s.
Why is art history so rich in little Nesbyen?
Sorority writer Ove Gude and his family lived in Old Nes for a ten-year period in the mid-1800s and his son Hans Gude, who became one of Norway's great national romantic painters, painted many famous paintings here. He helped many Norwegian and foreign artists make their way to Nesbyen. In the Sorenskrivergården they were given accommodation by an art-interested host and here they were inspired by the life and the dramatic nature along the Rukkedøla river. On their way to western Norway, they found a small piece of national romantic Norway. Nesbyen became an important stopover and also became the starting point for study trips around Hallingdal. In this way, Nesbyen became central to the national romantic period in Hallingdal in the middle of the 19th century.
Larger groups (10 or more people) can contact info@nesbyen.no for a private tour of the exhibit outside the opening hours.
Please check with the Tourist Office to make sure that the tour is available in English.
Guided tour through Art walk of Nesbyen